Indian Creek Newsletter
April, 2007
on the web at frontiernet.net/~indiancreek
compiled by Helen Mogill, hmogill@frontiernet.net, 728-2048
<![if !vml]>

<![endif]>
<![if !vml]>

<![endif]>
                Election
                  Vote on Tuesday, Apil.17 -
<![if !vml]>

<![endif]>
Five Cent General Fund Tax Rate Increase Referendum
The Towanda District Library is seeking a five cent tax rate increase.  This question will appear on the April 17, 2007 ballot before all Towanda District Library residents who vote in the consolidated election for McLean County.
This increase is being requested to cover the costs of inflation and rising electric costs.  The library also seeks to keep up with expenses associated with dramatic increases in library usage while revenues decrease due to shrinking boundaries as Bloomington and Normal expand.
Five cents is $0.05 per $100 of assessed value of a home.  The Towanda District Library Board of Trustees believes that this increase in funds will allow the library to continue to provide the current level of service.  The following table lists examples of how a 5 cent tax rate increase would increase monthly and yearly tax bills:
| | | |
| --- | --- | --- |
| Value of your home | Monthly tax increase | Yearly tax increase |
| $ 75,000 | $1.04 | $12.50 |
| $100,000 | $1.39 | $16.67 |
| $150,000 | $2.08 | $25.00 |
| $200,000 | $2.78 | $33.33 |
| $250,000 | $3.47 | $41.67 |
<![if !vml]>

<![endif]>
     Unit 5 Board of Education Election – April 17
<![if !vml]>

<![endif]>Four candidates are to be elected to the Unit 5 Board of Education.  One  (1) will be elected from Normal, two (2) will be elected from outside Normal; and the 4th seat will go to the candidate with the highest number of votes between the 2nd high in Normal and the 3rd high outside Normal.  The candidates are:
Normal Township

Towanda Township

Bloomington Township

Joseph A. Peters

Martin L. O'Connor

Wendy C. Cannell

Mary H. Jefferson

Scott Lay

Gail Ann Briggs

   Mark Pritchett
<![if !vml]>

<![endif]>
Red Carpet Corridor Weekend Event
<![if !vml]>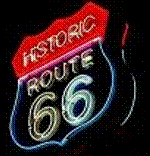 <![endif]>The Red Carpet Corridor committee met on March 21st and discussed selling Route 66 T-shirts, Route 66 bottled soda and pens. Vendors are still needed for the celebration on May 5th and 6th.  Help Towanda celebrate the 90 miles celebration of Old Route 66 by attending our garage sales, vendors in the park, food and entertainment.  If you have any questions, please call Jim or Sharon Arteman at 728-2169 or Jodie Wharton at 728-2274.
<![if !vml]>

<![endif]>
Order Your Route 66 T-Shirts Now
<![if !vml]>

<![endif]>The Red Carpet Corridor Committee is taking orders for Route 66 T-Shirts to wear for the May 5-6 weekend event.     The shirts should arrive in a week. They are a black medium weight shirt with the Route 66 Shield in white with black lettering. Under the shield it says Towanda, Il. in white block lettering.
You may order by calling Jodie at 728-2274 or Sharon at 728-2811 from to .  Orders need to be placed by April 16th. The price for the shirts is $13.00 for adult sizes S, M, L, XL and $14.00 for XXL.  
<![if !vml]>

<![endif]>
Garage Sales
<![if !vml]>

<![endif]>
The Annual Spring Area Garage Sales will be held during the Red Corridor weekend Saturday, May 5 and Sunday, May 6....and on Thursday, May 3 and Friday, May 4 for those who want to hold them earlier.  By Monday, April 23 send Gail Ann Briggs, 728-2187 or rgbriggs@frontiernet.net  information about 1) your items for sale, 2) hours you will be open, 3) your location and 4) contact information.  The cost to be included in publicity is $7.00 with $2.00 going to the local 'Corridor' committee to help offset their expenses.  This should be sent to Gail at 112 Hunt St. Towanda by the end of April. 
<![if !vml]>

<![endif]>
Nature Club
<![if !vml]>

<![endif]>At the March meeting of the Nature Club, Master Gardener, Helen Leake, discussed gardening in shady areas.  Grass does not grow in shady areas, especially under maple trees.  Their close to the surface roots suck up water and nutrients.  Effective fertilizers are horse, cow, and llama manure, compost, or a balanced 10-10-10 or 20-20-20 fertilizer.  Mushroom compost is manure that was used to grow mushrooms and makes an excellent fertilizer.
The next meeting will be in May – date, topic, and host to yet to be determined.  Please call or email me, Helen Mogill, with ideas or suggestions.
<![if !vml]>

<![endif]>
TAHS-TDL / LSTA Grant
by Gail Briggs
<![if !vml]>
<![endif]>
Work on the grant from the Illinois State Library to the Towanda Area Historical Society / Towanda District Library to digitize Towanda area history on the web is preceding in fine fashion!  Numerous volunteers have dedicated many hours to sorting the artifacts that area residents have so generously loaned or donated to the Historical Society, writing descriptions and/or entering the information into the database.  A 'thank you' is inadequate for their contributions to this project - but I'll say it anyway.  Thank you!!
Our work with Milner Library's digitizing center at ISU is proceeding well and we are very pleased, and appreciate, their advice, collaboration and their invaluable assistance!
On Thursday, March 22 a site visit by the state monitor from the Illinois State Library met with Project Manager Gail Ann Briggs, Library Director Mary Williams, Technical Advisory Helen Mogill and Researcher/Interview Coordinator Pat Pulokas to discuss the status of the grant work and general issues.  During the meeting we learned that the state monitor is very pleased with the work that is being done, that ours is the most organized digital imaging grant project he has seen, and that we are their first comprehensive local history digital imaging project at the small town level (most are limited to a specific category such as buildings, cemeteries or other).
We are in the proofing stage of our posters, brochures and bookmarks.  You can expect to see them in April.  Information about the grant, contact information and general appearance is accessible now at www.towandahistory.org. 
Another aspect of the grant work is the oral interviews of long-time residents.  We know you'll be excited to hear them 'live' when you access our website.  Their comments are being transcribed so those who have difficulty hearing will be able to learn what has been said by reading their stories.  The history they bring to life is rich and awesome!!
Please don't feel left out - we are still soliciting artifacts, volunteers and suggestions.  Call and offer - Mary Williams, 728.2176 or Gail Ann Briggs, 728.2187 mailto:rgbriggs@frontiernet.net.
<![if !vml]>

<![endif]>
Towanda Area Historical Society
by Gail Briggs
The Towanda Area Historical Society (TAHS) will meet at on Tuesday, April 23 at the Community Building.  Plans will be finalized regarding the participation in the 'Red Corridor' event.  We will be displaying artifacts and distributing information about the Society during the Red Corridor weekend, Saturday, May 5 and Sunday, May 6.  The display will be in the Village Board Room and include videos about past events, samples of the grant work being done along with the display of artifacts.  This event requires the assistance of several people to help with setup, cleanup as well as being available during the hours the display is open.  Please call and offer your time.  Thank you!
<![if !vml]>

<![endif]>
<![if !vml]>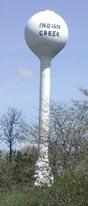 <![endif]>           Lightning Strike at Water Tower
                                by Water Commissioner, Kurt Patti
Saturday, March 24, during the mid-morning thunderstorm, lightning struck at or near the water tower tripping the breakers and burning out both chemical feed pumps (chlorine and fluoride) and damaging the starter relay for the pumps.  We caught the power outage within a couple of hours of the strike thanks to the 'green' light on the tower being out.
We never lost water pressure, and no boil order was required.  Frank Cottrell and Mike Laesch were called out and all necessary repairs and pump replacements have been made.
<![if !vml]>

<![endif]>
THCE News
by Pat Pulokas, 728-2118; palp@mchsi.com
<![if !vml]>

<![endif]>
The Towanda Home and Community Education will be meeting on Monday, April 9, 2007 at at the Towanda Community Building.  The major program will be on "Care Giving- 101 - Falls" given by Joyce Theobald.  The minor lesson is "How to save a dollar when you don't have a dime to spare."  Judy Rollins and Dorothy Jones will be hostesses.  Call Cindy Kelley, 663-4796 for information about the Towanda HCE. 
Other April activities will include a local leader school on "Ground Covers" presented by UI Horticulture Extension Educator, David J. Robson.  This class is open to the public and will discuss ways to reduce mowing, save water and add color and texture to your landscape.  The class is held on Friday, April 13, This program is free but please RSVP to 309-663-8306 so that take home materials are available to you. 
<![if !vml]>

<![endif]>
Towanda Busy Bees 4H Club
from Brandon Bonner, Club Reporter
<![if !vml]>

<![endif]>The next meeting will be Tuesday, April 17th at at the Towanda Library.  The program that night will be Personal Finance.  Please contact one of the organizational leaders for more information.  They are: Tom and Janet Morris, 664-0360 or Phillip and LeAnn Korty, 663-8014.  Upcoming events include Library Clean-up May 12th; photography workshop June 13th; and a Blood Drive on June 26th from 3-7.  The Busy Bees normally conduct their meetings on the third Tuesday every month @ at the Towanda Community Building.
<![if !vml]>

<![endif]>
Farewell
I regret to report that neighbors Patti and Neil Walsh and their son Tyler are moving from Indian Creek.  I spoke with Patti yesterday.  She told me that they have loved living here in Indian Creek and loved the wonderful neighbors here, but found that their home was too small to comfortably accommodate visits from their adult children and their many grandchildren who continue to accumulate.
Here's a note that Patti asked me to share with you:  "We have enjoyed the area and the people.  Since our family is growing with new babies, we need more space.  By this time next year, I will probably have two new grandchildren on the way.  We are so blessed to have such a big and loving family.
"Our new address will be 3590 Napa Lane, Normal (phone: 212-2237).  This is a new subdivision off of Airport Road and by the Eastview Christian Church.  Please everyone, stop by anytime.  Hope to see you soon!" 
<![if !vml]>

<![endif]>
                Classifieds
<![if !vml]>
<![endif]>       For Sale
             Bob Herman,  728-2621
<![if !supportLists]>v <![endif]>Woodstove, $175
             Patti & Neil Walsh,  309-212-2237
                 Solid oak, made by Whitacre's:
<![if !supportLists]>v <![endif]>Dining room table and chairs
<![if !supportLists]>v <![endif]>Bench
<![if !supportLists]>v <![endif]>Hutch
<![if !supportLists]>v <![endif]>Roll top desk
<![if !vml]>

<![endif]>
Month-by Month Gardening in McLean County
2007 Master Gardener Second Thursday Classes
The following classes are offered by the McLean Country Extension Office, 402 N. Hershey Road, Bloomington, 309-663-8306.  Call to register.
April 12 – Designing for Low Maintenance
May 10 – Salsa Gardening (small scale vegetable gardening)
June 14 – Keeping Your Garden Lush in the Summer Heat
July 12 – Leaf Casting (make concrete castings of leaves)
August 9 – Think Cool (late season gardening)
September 13 – Butterflies (how to attract / tagging Monarchs for research)
October 11 – Houseplant Clinic
November 8 – Bonsai
<![if !vml]>

<![endif]>
Sugar Grove Nature Center Activities
Sugar Grove Nature Center, an 18 acre nature preserve, is the largest prairie grove remnant in central Illinois.  It contains both natural prairie and preserved forests.   Directions:  From Bloomington, travel on I-55 South, exiting on 154 to Shirley (there is also a sign advertising Funks Grove).  Follow the signs to Funks Grove and then to Sugar Grove (the drive is about half an hour).
Native Plants in the Garden Workshop
Saturday, April 14th,
Admission is free. Call 209-874-2174 or email sugargrovenc@earthlink.net to reserve a spot.
<![if !vml]>

<![endif]>
Native Plant Sale
Saturday, May 19th,
Not only are native plants beautiful, they are adapted to our long, cold winters and hot, dry summers.  They require no fertilizer and, once established, do not require watering.  Sugar Grove Nature Center is offering a wonderful assortment of harder-to-find native perennials, trees, and shrubs.  Quantifies are limited.
<![if !vml]>

<![endif]>
Spring Nature Day
Saturday, April 21, 2007,
Admission is free; however there will be a small fee for some activities.
&   Bird Hikes, some binoculars will be available; no experience necessary
  Wildflower Walk with Don Schmidt, the Dean of Green
  Bird Feeder & House Workshop, construct a Feeder ($3.00 fee), or House ($5.00)
-   Migration Stations, migrate through a variety of stations to identify bird songs, learn about bird banding, and make a nesting material bag to take home
Music in the Woods, throughout the day.
Gnome Village, stroll on Imagination Grove Trail and see creations comprised of natural materials.
Leaf Case Stepping Stones Workshop ($3.00 fee per stepping stone)
Items for Sale: snacks, walking sticks, herbal soaps and oils, gardening items, yard decorations, and more.
<![if !vml]>

<![endif]>